MAT2 Application Process
How to Apply: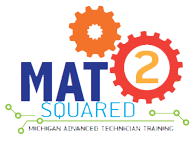 Candidates are invited to submit their application at any time. Applicants must successfully complete all of the following steps in order to be considered for the next round of application and company fairs. Please note that these steps may require several days to complete. Please remember to frequently check this site for updated company fair dates and locations.
2015-2016 Application Deadlines
MAT2 applications are accepted and reviewed on an ongoing basis; however, it is recommended that interested individuals apply as early as possible in order to have the best chance to be selected by a participating employer.
Fall 2016 program application deadline dates:
Spring Deadline: April 1, 2016
Final Application Deadline: June 30, 2016
Remember to apply early.
Applicants who do not meet the requirements for qualification are advised to contact their local academic provider or community college for additional test preparation and advice. Applicants may also choose to retake the placement test in order to receive higher scores, which would enable them to be placed into the MAT2 candidate pool and eligible for review by employers.
2016-2017 Application Deadlines to be announced in September 2016.
How to be a successful applicant
Completing the following are crucial steps towards being a successful applicant:
Complete and submit your application early
Follow the application process and provide all required materials (include recommendation letters to make your application more competitive)
If you are taking the COMPASS or ACCUPLACER use the online practice tests to study
Monitor your e-mails (frequently check your spam box) for program communications
Email: wda-mat2@michigan.gov if you have any questions
What to Expect
Steps Following the Initial Application:
Pre-Screen: All submitted applications are reviewed to determine eligibility to become a MAT2 candidate. Applicants who have met all application requirements (submitted complete application, a resume, and met minimum test scores) satisfactory will receive an e-mail stating they are qualified and will be placed in the candidate pool for review by employers.

As a reminder this is a competitive process, employers are reviewing all submitted documents and using that information to select who they will interview. You will stand out more by providing the most up to date information on your resume that is relevant to your program of interest; include letters of recommendation from employers, club leaders or school teachers/counselors that can speak to your academic/extracurricular involvement for example. Employers are looking to hire students for a full-time commitment that will rotate between school and work over a three year period. **Only applicants hired by an employer for MAT2 will begin a program in Fall 2016.**
Employer Review: Between January and June 2016, participating employers will have the opportunity to review candidate applications through our online applicant portal. Interviews and selections will take place during this time. After employers review applications they will reach out directly only to those students they would like to interview.
MAT2 Candidate Hire: After an applicant is interviewed employers will make their selections on who they will hire. Notification of job offers will be extended directly from the hiring employer. Applicants reserve the right to accept or decline any offers.
High School Seniors and Recent Graduates

Michigan Advanced Technician Training (MAT²®) Program
Gain the high-tech skills you need to succeed