Michigan Agriculture Employment
Michigan's Diverse Agricultural industry is a crucial part of our State's economy with over 300 commodities and over 10 million acres of farm land, Michigan has a job for you!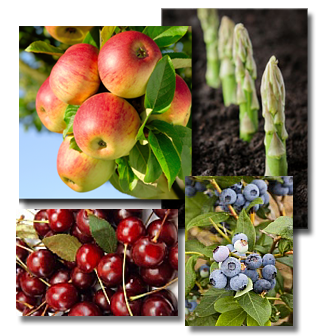 Agriculture Features
Michigan Agriculture Jobs
Search results for agricultural jobs for harvesting, processing, machinery and others for agricultural or horticultural commodities. View Listing →
Michigan Works! Service Centers
Connect with your local Michigan Works! One-Stop Service Center to find and get access to other valuable resources. Visit Michigan Works! →
---
Agricultural Recruitment System Hotline for Workers and Employers
1-855-633-2373 Se Habla Español
Information for Identifying & Reporting Human Trafficking
Victims of human trafficking are in bondage through force, fraud or coercion, for the purpose of sex or labor exploitation.