Education and Training
Education Benefits
As a Veteran, you may be eligible for educational benefits through numerous GI Bill® programs. Once you've decided to use your GI Bill® benefits it's important to choose the proper school and type of training. VA's decision-making tools will help you get the most from your benefits. Explore your options at the following pages:
Once you're ready, apply for benefits online.
Michigan State Approving Agency (SAA)→
The mission of the Michigan State Approving Agency is to approve education/training facilities and related programs for Veterans and Other Eligible Dependents throughout the State of Michigan. These approvals enable the utilization of GI Bill® educational benefits (Chapters 30, 33, 35, 1606) at Michigan's educational and training facilities.
Michigan National Guard State Tuition Assistance Program→
Public Act 259 of 2014 established the Michigan National Guard State Tuition Assistance Program (MINGSTAP) to provide tuition assistance to members of the Michigan National Guard who are attending any public or private college, university, vocational school, technical school or trade school located in Michigan.
Children of Veterans Tuition Grant - State of Michigan→
The Children of Veterans Tuition Grant (CVTG) was previously called Education of Children of Veterans, Public Act 245 of 1935 and was administered and funded by the Michigan Trust Fund. In 2005, CVTG was established under Public Act 248 to provide an undergraduate tuition program for children of certain deceased or disabled members of the armed forces of the United States.
Joint Services Transcripts→
The Joint Services Transcript (JST) provides documented evidence to colleges and universities of the professional military education, training, and occupation experiences of service members and veterans. JST is an official transcript tool that validates and documents those courses and occupations for service members and veterans.
Apprenticeships
For military veterans and other eligible persons, apprenticeship offers special opportunities. They may receive VA educational benefits while participating in an approved program registered with the U.S.
Michigan Works!→
Each Michigan Works! Service Center offers a wide variety of workshops and training programs to help job seekers improve their skills and increase their chances for finding employment. Priority of Service allows veterans and eligible spouses to receive Michigan Works! services before or instead of non-veterans. To take advantage of this entitlement, be sure to identify yourself as a veteran or eligible spouse to Michigan Works! staff upon entering a service center. For more information on training programs offered by your local Michigan Works Service Center, call 1-800-285-WORKS (9675) to be connected to your nearest Service Center or view the interactive map.
Internships→
Returning veterans seeking to enter the workforce or transition to a new field should consider internships. They can offer a terrific opportunity to get your foot in the door. Often internships provide the springboard to a full-time or permanent position within the company or your field of interest.
High School Diplomas to WWII, Korean and Vietnam Veterans→
On behalf of the State of Michigan, the Department of Military and Veterans Affairs encourages school districts to present these diplomas to WWII, Korean and Vietnam veterans or their families. To provide special recognition for the service of military veterans of WWII , the Korean Conflict and the Vietnam era, Public Act 181 of 2001, as amended, authorizes the board of a Michigan school district to award high school diplomas to WWII, Korean and Vietnam veterans. The State of Michigan recognizes the important contribution and sacrifice these generations of men and women made in our nation's defense.
Credentialing and Licensing
Michigan Veterans Affairs Agency→
Considering a return to the classroom? Michigan's colleges and universities offer top-notch educational opportunities in growing fields. Learn more about the programs available and how to use your federal education benefits to help you achieve your goals. Please visit the Michigan Veterans Affairs Agency for more information or call the Michigan Veteran Resource Service Center at 800-MICH-VET (800-642-4838).
WEAMS Institution Search Page
Find a list of approved schools and training facilities covered by the GI Bill®.

They can offer a terrific opportunity to get your foot in the door.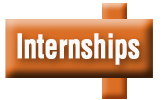 Student Veterans of America
SVA, addressing the needs and concerns of American military veterans in higher education.