Foreign Labor Certification Office
The Foreign Labor Certification program allows employers to hire nonimmigrant foreign workers as temporary or seasonal employees. For an employer to receive an H-2A or H-2B temporary labor certification, the Department of Labor must determine the following: first, that there are not enough U.S. workers who are able, willing, qualified and available to do the temporary work; and second, that the employment of H-2A or H-2B workers will not adversely affect the wages and working conditions of similarly employed U.S. workers.
The Foreign Labor Certification Office (FLCO) assists with the processing of temporary labor certifications in two program areas:
Employer Resources
Federal Labor Law Posters:
State Labor Law Posters:

Michigan Wage & Hour:
Michigan Occupational & Health Administration Posters:
Unemployment Insurance
FLCO Contact
Foreign Labor Certification Officer
WD - Agricultural and Foreign Labor Services
201 N. Washington Sq.
Lansing, MI 48933
Phone: 1-855-633-2373 Fax: 517-241-9825
Email: LEO-FLCOffice@Michigan.gov
Michigan Agricultural Employer Services
Recruit and employ qualified agricultural workers.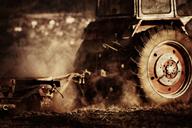 Michigan Farming Statistics
Did you know there are about 10 million acres of farmland in Michigan and the state is home to 52,194 farms?