Career and Technical Education Month
Governor Gretchen Whitmer declared February as Career and Technical Education month in Michigan. Career and Technical Education provides students with an opportunity to learn the skills needed for in-demand careers in a variety of fields, and prepares students to become lifelong learners.
#MiCTEStory
Hear first-hand experiences from your fellow students at districts around the state on the benefits of career and technical education programs. These are great programs for all students and are a great way to propel your career opportunities by providing hands-on application of math, science and other subject areas. No matter what your plans are after high school, career and technical education programs better prepare you for what's next.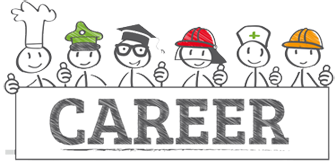 Sign up to receive monthly communication on professional trades in Michigan. We'll share cool stories, resources and stats about jobs in construction, IT, healthcare, advanced manufacturing and automotive industries.
Muskegon Made
Wilson Talent Center Automotive
Dakota High School
Wilson Talent Center Construction
Muskegon Made: Superintendents
Muskegon Made: Counselors
Dakota High School: Directors
Office of Career and Technical Education Resources →
Michigan Career Pathways Alliance →
The Michigan Career Pathways Alliance is designed to help improve student access to career pathways and help schools enhance their program offerings – all in an effort to narrow the talent gap and continue to build a stronger talent base in Michigan. The alliance brings together employers, educators, K-12 districts, higher education, labor leaders and businesses to ensure every student can reach their potential and know about all pathways to high-demand, high-wage careers in Michigan.