MAT2 Michigan Advanced Technician Training Program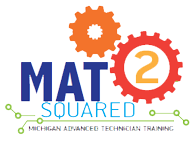 MAT2– the Michigan Advanced Technician Training Program – is an innovative, industry-driven approach to education. Developed in conjunction with global industry technology leaders to combine theory, practice and work to train a globally competitive workforce, MAT² addresses two critical issues facing the manufacturing and technology industries: a widening skills gap and an aging workforce. This is an apprenticeship program where students alternate between classroom instruction and on-the-job training, gaining the necessary hands-on skills and real-world experiences for them to become a successful and productive member of the skilled workforce.
---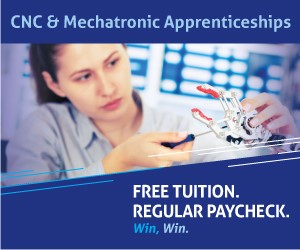 Attention Parents and Students:
Join us to learn about the MAT2 program.
November 17, 10am - 12pm
Oakland Community College, Southfield Campus
22322 Rutland Dr.
Southfield, MI 48075
Hear from MAT² Mechatronics Students
Videos from actual MAT² students