MAT2 Michigan Advanced Technician Training Program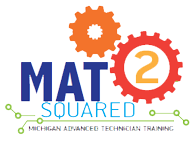 MAT2– the Michigan Advanced Technician Training Program – is an innovative, industry-driven approach to education. Developed in conjunction with global industry technology leaders to combine theory, practice and work to train a globally competitive workforce, MAT² addresses two critical issues facing the manufacturing and technology industries: a widening skills gap and an aging workforce. This is an apprenticeship program where students alternate between classroom instruction and on-the-job training, gaining the necessary hands-on skills and real-world experiences for them to become a successful and productive member of the skilled workforce.
---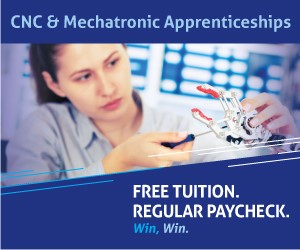 Hear from MAT² Mechatronics Students
Videos from actual MAT² students View videos →
This is an opportunity for students to be interviewed by MAT2 Employers.
Companies who have completed a reservation form will interview students.
Saturday, March 24, 2018
10:00 am to 1:00 pm
Oakland Community College
Building F-Room F-123
2900 Featherstone Road
Auburn Hills, MI 48326
RSVP: Email MAT2@michigan.gov
Information: Call Anita Scott at 517-373-7428
Saturday, April 14, 2018
10:00 am to 1:00 pm
Baker College of Cadillac
Center for Advanced Manufacturing Innovation
9600 E. 13th St.
Cadillac, Michigan 49601
RSVP: Email jfenne02@baker.edu
Information: Call Joshua Fenner at 231-876-3032