Northwest Community Schools Advanced Manufacturing and Engineering STEM Program
by Cari Bushinski, Director of Instruction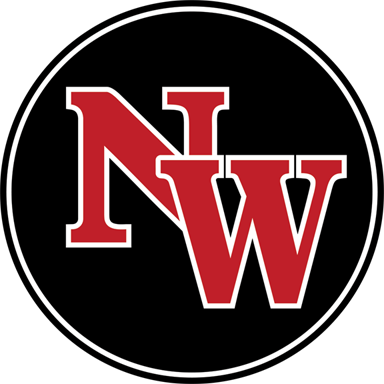 Northwest Community Schools has developed an innovative approach to giving English, science and math students a first-hand look at career in manufacturing and engineering.
The Advanced Manufacturing and Engineering High School STEM Program is a project-based program that immerses 75 ninth- and 10th-graders into manufacturing, engineering and Professional Trades.
Beginning its second year of operation, students learn the concepts of manufacturing and engineering from mathematics, english and science learning. These students learn to use advanced manufacturing machinery to design, innovate and build products from beginning to end.
Some 50 percent of skilled trade workers in the U.S. are 45 and older, according to a study by the Manufacturing Skill Standards Council. And more than 47 million jobs are expected to be available between now and 2018. The U.S. manufacturing industry has reported 875,000 positions open with many going unfilled. An additional 3.5 million jobs in the industry are expected to be open by 2020. In Michigan, the projected growth in Skilled Trade Occupations are expected to grow by 7.4 percent overall through 2020.
Northwest Community Schools has embarked on a district-wide campaign to increase college and career readiness in all students and to increase the percentage of students who are enrolled in a post-secondary college and/or employed in a career in their pathway.
To accomplish this goal, it is imperative that students choose a Career Pathway at the beginning of their freshman year in high school and take the aligned courses that best prepare them for Externship Programs, Career Technical Education Programs, Advanced Placement Programs, Dual Enrollment opportunities and/or Apprenticeship programs. Middle School exploratory programs become very critical in developing awareness to career options.
Northwest Community Schools require all students to take one trimester of Advanced Manufacturing and Engineering by the end of their 8th grade. Students are also required to use the Career Cruising Software program to explore their interests, survey their skills and talents, and develop their Educational Development Plans for the future.
As the interest in manufacturing and engineering is sparked by this require hands-on middle school exploratory Advanced Manufacturing course, many of the students choose to continue onto the Manufacturing and Engineering Career Pathway in high school. These students will then choose to take our two-year High School STEM Advanced Manufacturing and Engineering program that began the first cohort in the fall of 2016.
This program is a three-hour block with three teachers who are jointly teaching Industrial Technology, English and math. And they are trained in integrating the state standards into projects that are relative to manufacturing and engineering. Students receive ninth- and 10th-grade math and English credits (depending on their level), an elective science course credit and elective engineering/manufacturing course credit over the of two years.
After completion of the two-year program, students will go on to our Pre-Engineering program, Project Lead the Way, JAC3 Early/Middle College Program and/or the Jackson Area Career Center Manufacturing Program.
Along with the JAC3 Early/Middle College Program and the Jackson Area Career Center, Northwest has cultivated many partnerships to make this program a success. The Jackson Area Manufacturer Association (JAMA) has provided a guiding foundation for our Manufacturing steering committee. Bill Rayl, the JAMA Executive Director has help to strategically develop the curricular direction of this program.
Technique Inc. is a leading manufacturing company in Jackson and has been involved in the creation of the Northwest Community Schools' Advanced Manufacturing program from its initial phases. Mr. Ronnie Johncox, the CEO and owner has met with the Northwest team on several occasions to strategically plan for the specific curriculum and outcomes to assure alignment to the industry. Johncox has also financially donated significantly to help purchase equipment that students will use and encounter as they move onto actual manufacturing careers.
Baker College Advanced Manufacturing Technology program combines the fundamentals of CNC machinery with advanced skills in CNC programming. Students master the CNC technology used to control the equipment, learn to program the software used to manufacture each component, including Mastercam, AutoCAD, and SolidWorks. Baker College is a partner in dual enrollment with Northwest Community Schools.
Joe Sorenson, vice president of Advanced Turning Manufacturing, is a lead supporter of the Northwest Manufacturers Steering Committee. Sorenson has provided a sense of urgency for our team to develop this program to help provide the community with qualified interested workforce in the area of manufacturing.