Healthcare
If you have a desire to help people while helping yourself, a healthcare career may be right for you. Whether a radiologist, a sonographer or other healthcare technician, you'll be part of a field where you'll personally make a difference in others' lives.
Possible career paths include:
Dental Assistants

Dental Hygienists

Licensed Practical & Licensed Vocational Nurses

Medical & Clinical Laboratory Technicians

Medical Assistants

Medical Secretaries

Nursing Assistants

Pharmacy Technicians

Radiologic Technologists

Registered Nurses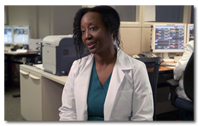 Healthcare careers mean success:
Ellen Pinkston, Telemetry Monitoring Technician
Ellen Pinkston always loved science and helping people. After shadowing her pediatrician in high school, she knew her calling: healthcare. While initially majoring in biology at Boston University, life took a turn and she returned to Michigan to enroll in cardiovascular technology. While studying, Ellen landed her current position as a Telemetry Monitoring Technician at Beaumont Hospital in Royal Oak, Michigan. She monitors cardiac patients, vigilantly tracking their EKG rhythms, alerting medical staff to any adverse changes.
Ellen knows her expertise makes a difference to other people's lives ― and hers. "Being able to feel a connection to something bigger than I do is the huge payoff in my job. My input allows nurses and physicians to hone in their assessments and make the best decisions for patients. I guess you could say that my small impact eases fears of patients."
Ellen's career is beating strong because she chose a healthcare field.
---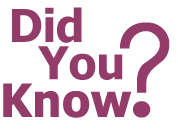 Radiologic technicians are ranked #4 for the best jobs in the U.S. with an associate degree?
Job demand for cardiovascular technologists is expected to increase by 26 percent through the year 2016?
Radiology and Sonography are among the specialties certified nurse aides can transition into, offering more growth opportunities and higher salaries?
The median salary for a diagnostic medical sonographer (ultrasound technician) is $66,410?
---
Healthcare Skilled Trades Tour
Take a Healthcare Skilled Trades tour with Tom Daldin at Beaumont Hospital.

Tom Daldin talks to children about early curiosities and Skilled Trade jobs in Michigan.

Post-Secondary Education Opportunities
Educational institutions that offer Skilled Trades training and programs.