Job Seeker Features
Find Career Events across Michigan connecting Talent with Employers.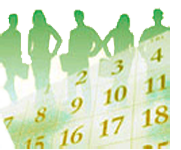 Coming soon, Pure Michigan Talent Connect (PMTC) and the Unemployment Insurance system via the Michigan Web Account Manager (MiWAM) will align their systems with the existing MILogin for Citizens single sign-on platform to provide a seamless login experience and provide UI claimants a quick overview of claim information.
New and existing users of PMTC and MiWAM will need to register their accounts with MILogin for Citizens single sign-on upon implementation. With MILogin for Citizens, customers can log in to their MiWAM and jobseeker accounts using the same user ID and password. Bringing these accounts together in one place is convenient, efficient and secure, and will help our customers get back to work faster.
Additional information will be coming soon.
View the video: MILogin for Citizens