Newsletters
Going PRO
Sign up to receive monthly communication on professional trades in Michigan. We'll share cool stories, resources and stats about jobs in construction, IT, healthcare, advanced manufacturing and automotive industries.

Going PRO sign up →
Job Seekers
Sign up to receive a monthly newsletter with valuable information to help in your job search, including listings of in-demand jobs, featured employers, and news items.

Career Connect sign up→
Find Career Events across Michigan connecting Talent with Employers.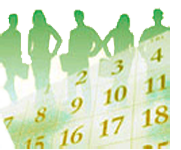 Connect with your local Michigan Works! One-Stop Service Center to find career events in your area and get access to other valuable resources.