Michigan Training Connect
As you begin your search for the right training, Michigan Training Connect (MiTC) can assist you in making knowledgeable decisions concerning your professional future and career.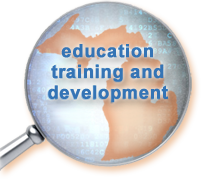 Students

can use MiTC to explore career options, set educational goals, and find the training they need to achieve their goals.

Parents

can use MiTC to help their children select appropriate education and training programs with a proven track record.

Guidance Counselors

can use MiTC to engage students in the career exploration and as an aid in the development of a meaningful written career plan.
Training Search
Choose between different methods of finding the providers and programs that meet your specific needs. Michigan Training Connect is the State's official training provider list for individuals qualifying for an Individual Training Account (ITA) under the Workforce Innovation and Opportunity Act (WIOA). To find out if you qualify, please contact a Michigan Works! Agency near you.
Wage Finder
Find occupations based on wage and geography.
MiTC Application Form for Training Institutions
For training providers who want to be included on the MiTC.
Other Resources
Resources that may be helpful to you as you explore work and educational possibilities.
Contact Us
Email: MiTC@Michigan.gov