Older Job Seekers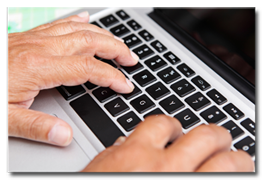 Being a "seasoned" job seeker can be frustrating with age discrimination being an issue – real or perceived. Here are some tips especially designed for you.
In the Pure Michigan Talent Connect profile and attached resume, include only the skills/experiences you want to use. Include any computer skills you have. State the specific software and websites you are familiar with.
Upgrade your skills.
More than 70% of employers accept online applications only. Without some basic understanding of technology, even the application process can present a challenge. IT occupations are always in high demand; pursuing a training or certification in in this sector will expand the options available to older workers and keep their skillset relevant to the demands of the labor market.
Manage your resume.
Your resume is your first impression with a potential employer and managing the information on your resume is vital towards increasing its effectiveness. Remove the dates from your education. The general rule of thumb is that if you completed your education more than five years ago you can omit completion dates. Only reflect relevant work experience. Generally older workers are more experienced and may sometimes feel pressured to show every job they've ever had on a resume. Limit your resume entries to experience that would be relevant in the position you are applying to. If you are worried about appearing overqualified, here are ways to handle that on your resume.
Networking, both in person by attending career events and online via LinkedIn is an important way to stay connected to other people, and potential job opportunities. Here are some online resources that might assist you:
Michigan Works! Service Centers
Connect with your local Michigan Works! Service Center, a proud partner of the American Job Center network, to find career events in your area and get access to other valuable resources.