Returning Citizens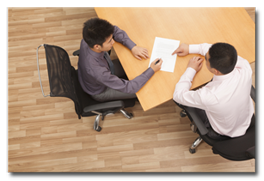 There are many Michigan employers who provide employment opportunities for ex-offenders who are willing to work hard and commit themselves to a new employment opportunity. With a statewide network of Service Centers, the Michigan Works! system serves nearly four million customers each year and is a great place to start.
Some misconceptions about formerly incarcerated individuals and their families:
People with criminal records are automatically barred from employment.
An arrest or conviction record will NOT automatically bar individuals from employment.
An employer can get a copy of your criminal history from companies that do background checks without your permission.
According to the Fair Credit Reporting Act (FCRA), employers must get one's permission, usually in writing, before asking a background screening company for a criminal history report. If one does not give permission or authorization, the application for employment may not get reviewed. If a person does give permission but does not get hired because of information in the report, the potential employer must follow several legal obligations.
Eligibility for Social Security benefits cannot be reinstated when an individual is released from incarceration.
Social Security benefits are not payable if an individual is convicted of a criminal offense and confined. However, monthly benefits usually can be reinstated after a period of incarceration by contacting Social Security and providing proof of release.
A person with a criminal record is not eligible to receive federal student financial aid.
Individuals who are currently incarcerated in a federal, state, or local correctional institution have some limited eligibility for federal student aid. In general, restrictions on federal student aid eligibility are removed for formerly incarcerated individuals, including those on probation, on parole, or residing in a halfway house.
Helpful Resources for Returning Citizens
Michigan Department of Licensing and Regulatory Affairs
Handbooks
Community Specific Services
Job Search Tips
Creating a Positive First Impression
Michigan Jobs for Returning Citizens
Search your Criminal Record
Job Seeker Resources on Pure Michigan Talent Connect
Work Opportunity Tax Credit
Federal Bonding Program
Michigan Department of Corrections
Michigan Works! Service Centers
Connect with your local Michigan Works! Service Center, a proud partner of the American Job Center network, to find career events in your area and get access to other valuable resources.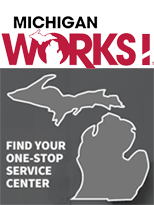 MDOC's Vocational Village
Building a foundation for the Future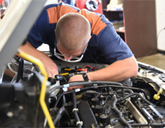 The Vocational Village is a first-of-its-kind skilled trades training program that aims to provide a positive learning community for prisoners who are serious about completing career and technical education.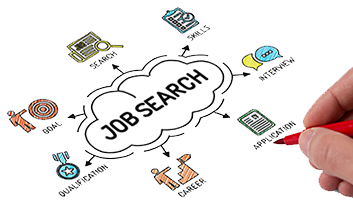 Put together your job-search strategy.